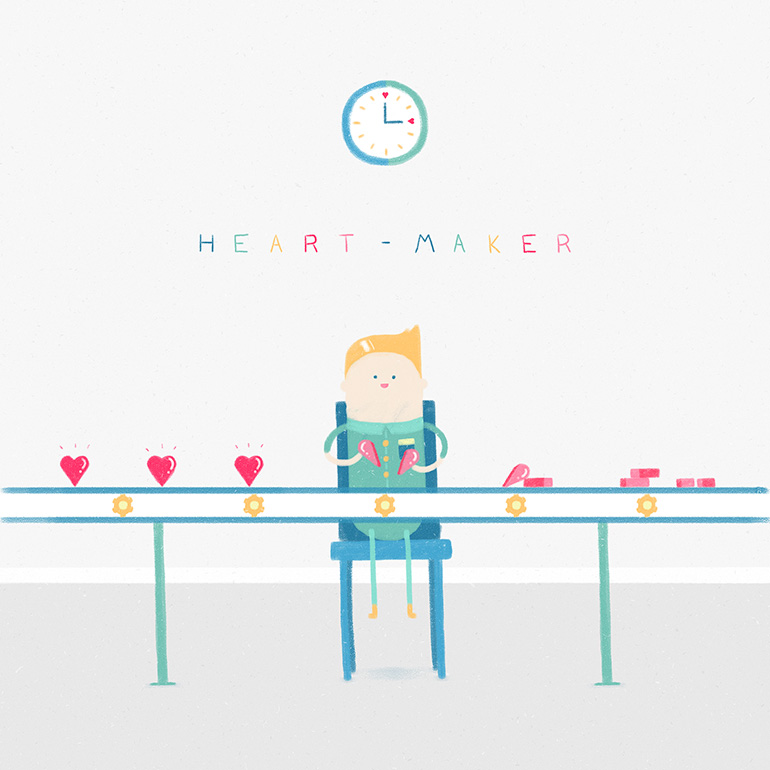 This year my agents Reach/Satellite Office held a valentines project and invited any of their artist roster to take part. Always one to try out something new I hopped on board.
The idea was to create a valentines themed illustration which would be sent out to one of the participants at random. I chose to flip the term 'heartbreaker' on its head by drawing the complete opposite, a little guy acting as a 'heartmaker', spreading the love around for valentines day. Literally making hearts on an assembly line, look at him go, he's very happy, he can do this all day...
I enjoy abit of character illustration and I don't do an awful lot of it. It's something i'd like to do more of.