CLIENT
Virgin Holidays
DISCIPLINES
Branding
Digital
Print
INFO
Virgin Holidays, being one of the world's leading travel companies, needed to stay on top of their game and continue to appeal to existing and potential customers.
The work involved an evolution of the brand across multiple touchpoints. The challenge was to evolve the existing brand language to fit with their new positioning, whilst also aligning with their new campaign, 'Sieze the Holiday'.
Created whilst working at Stereo.
Brand evolution
I came up with a playful, typographic system. The formula was simple - alternate the two new typefaces, choose your lettering styles and combine with a 'stamp'. The stamps were a number of shapes that allowed for more creative executions when used in tandem with the text.
A revised colour palette, along with patterns and an icon suite completed the bare bones of the new visual language. It was then rolled out across print, digital and motion, setting the style for all future communications. I also created a comprehensive brand guidelines to ensure consistency.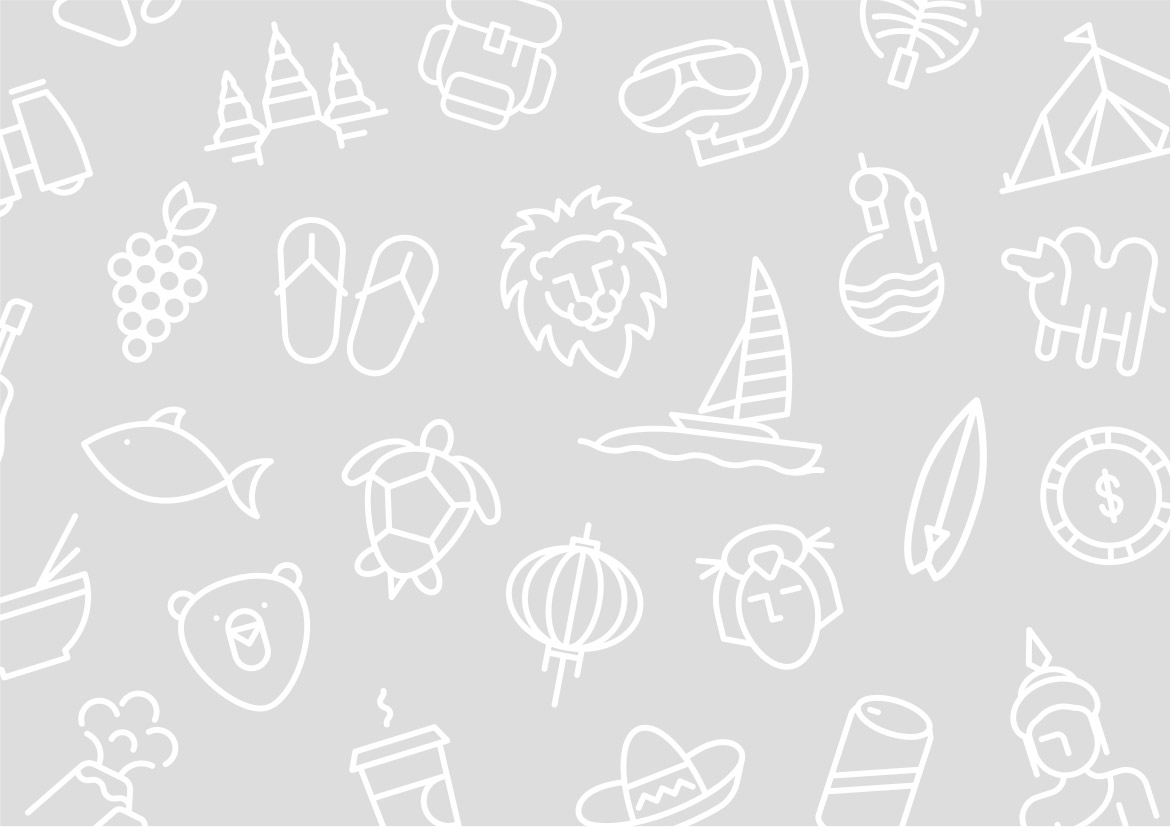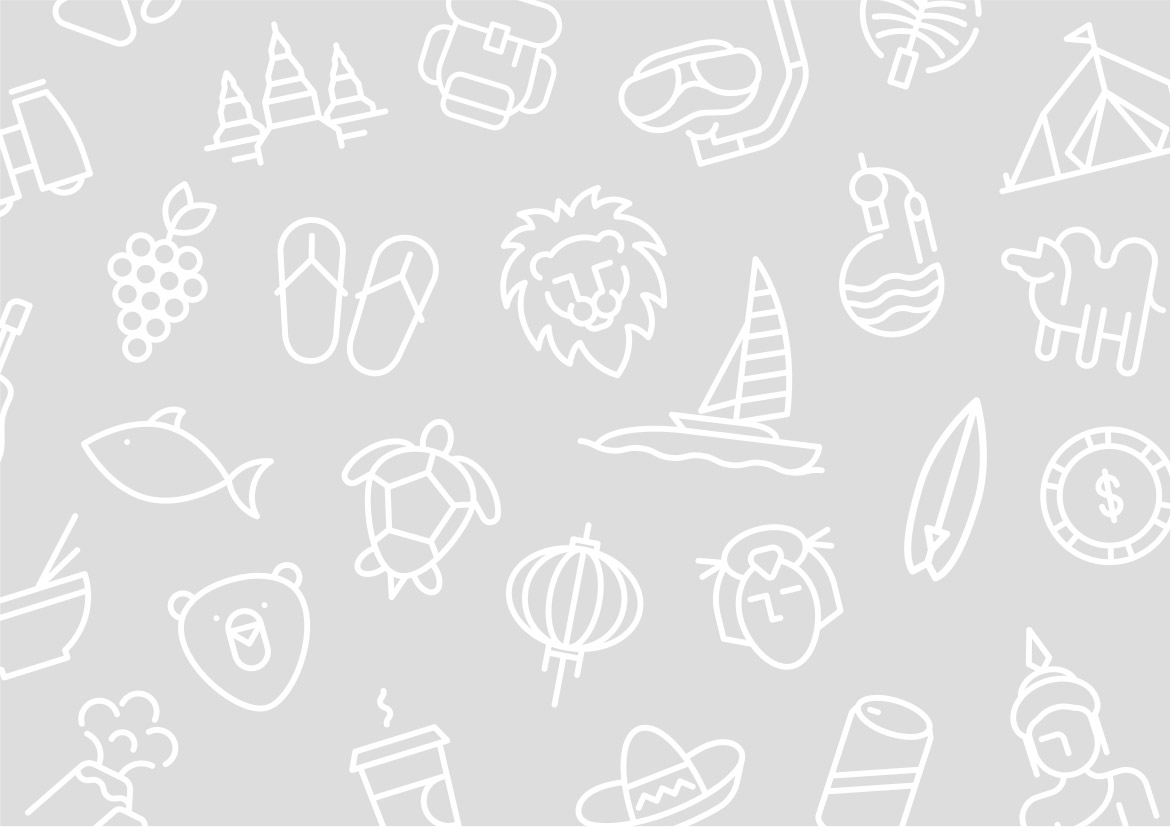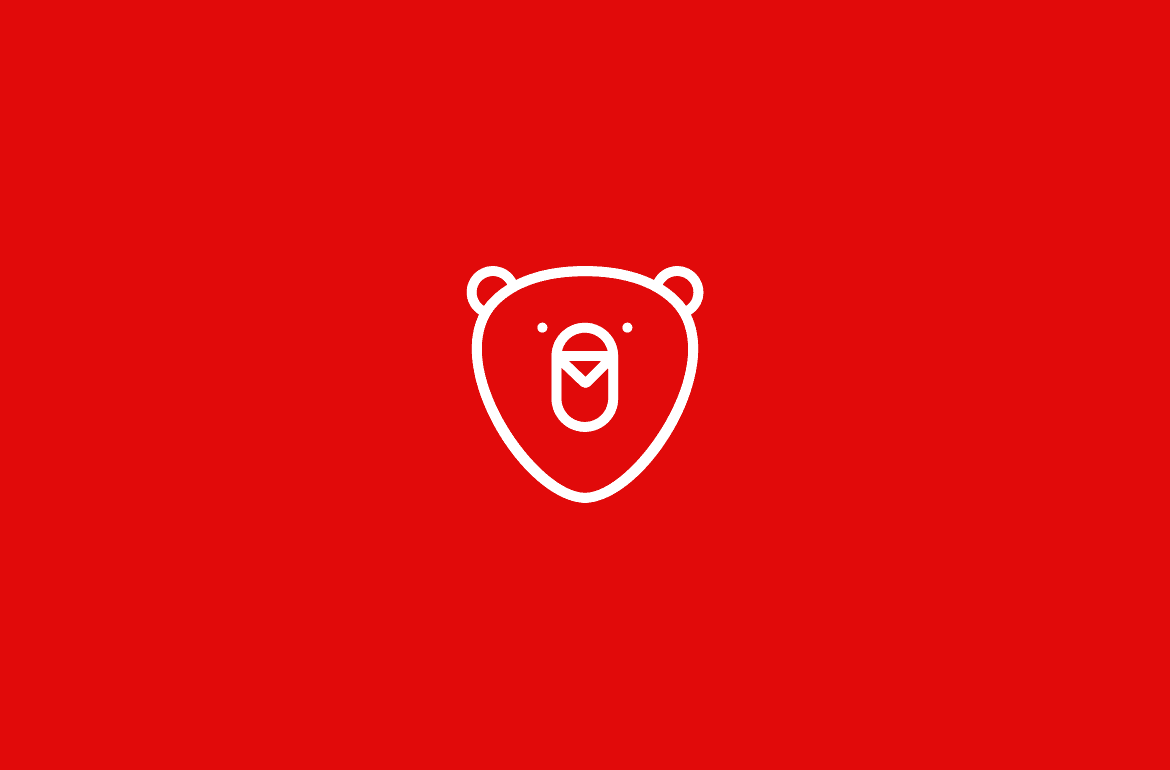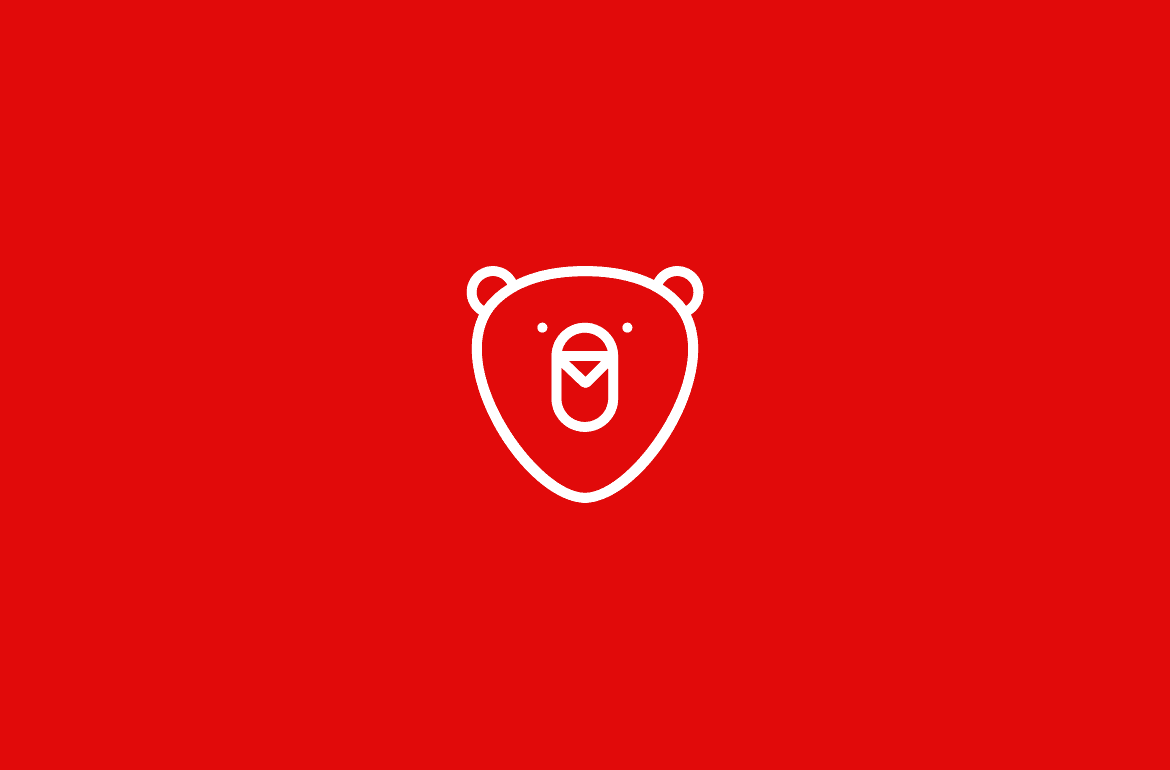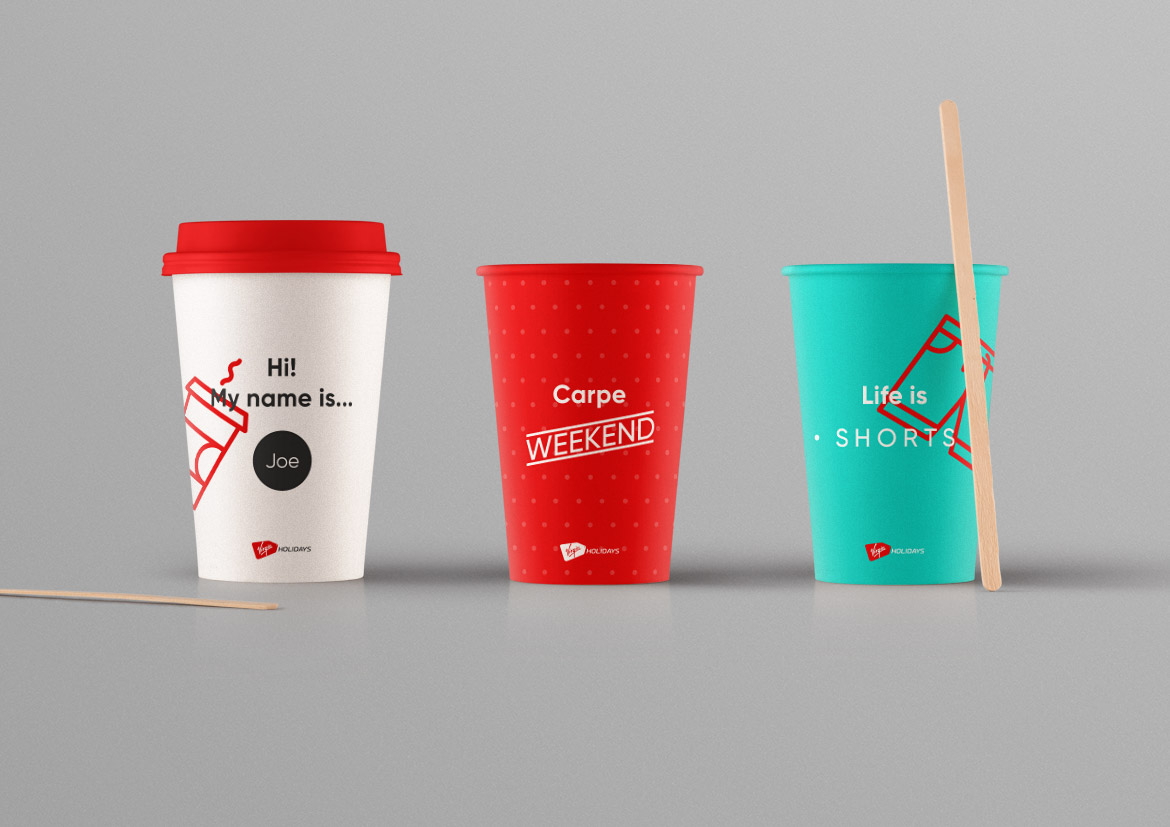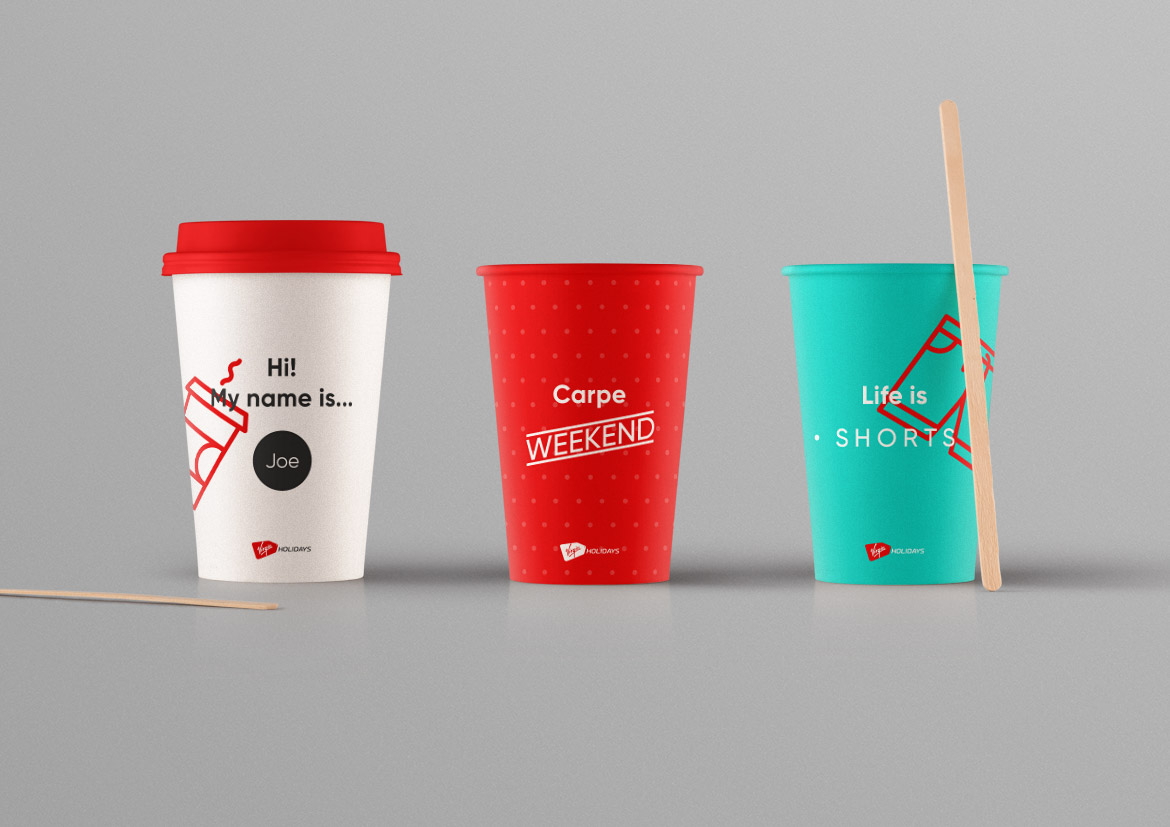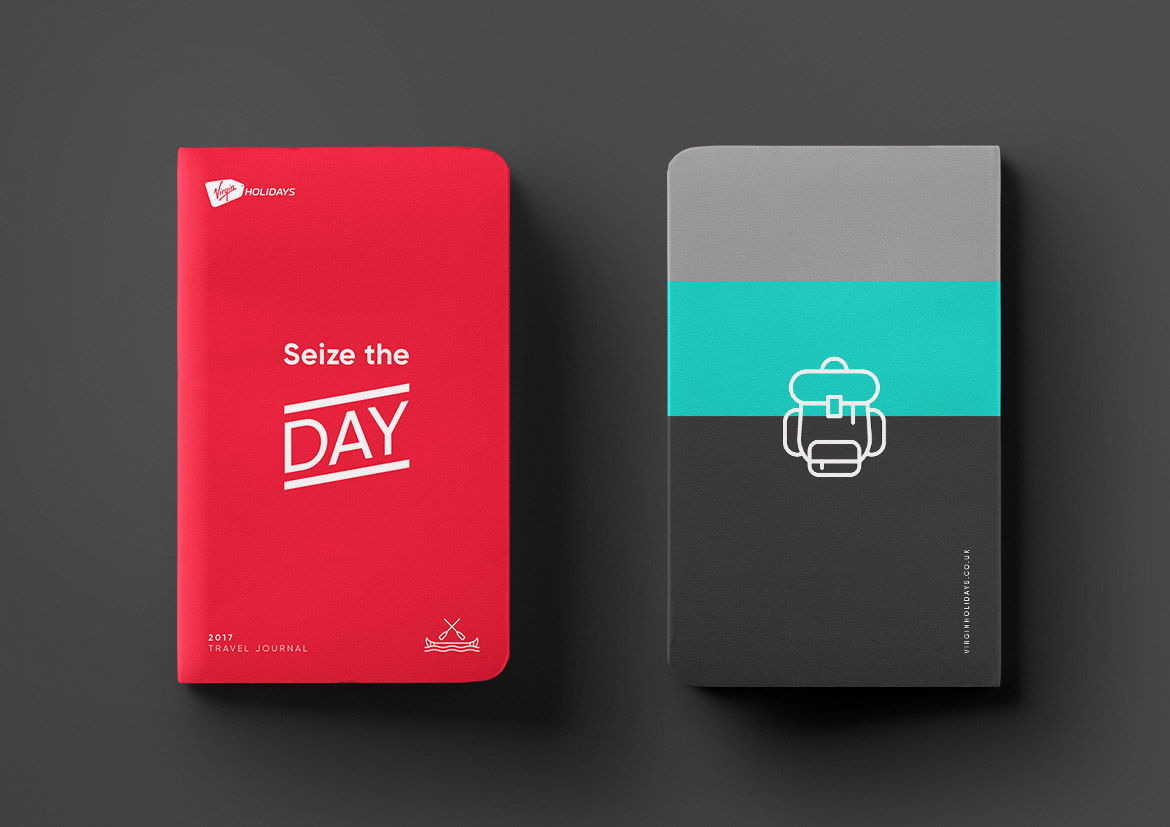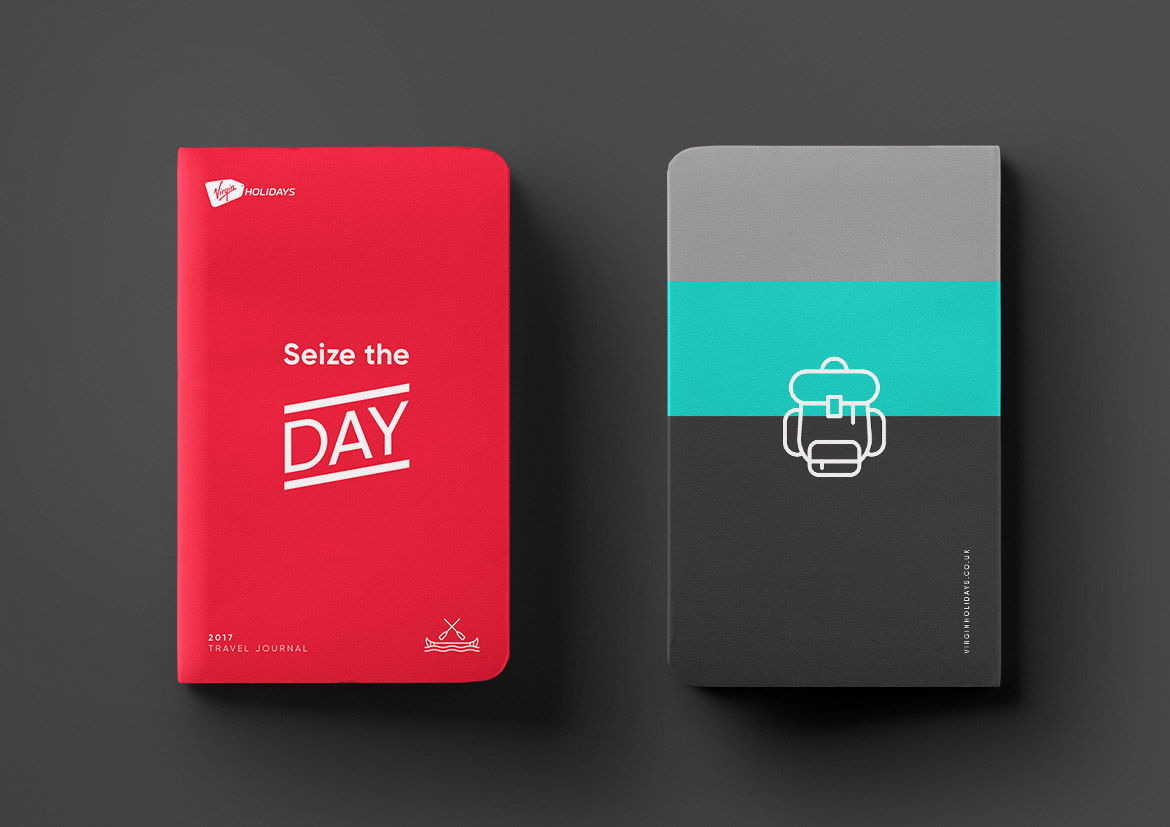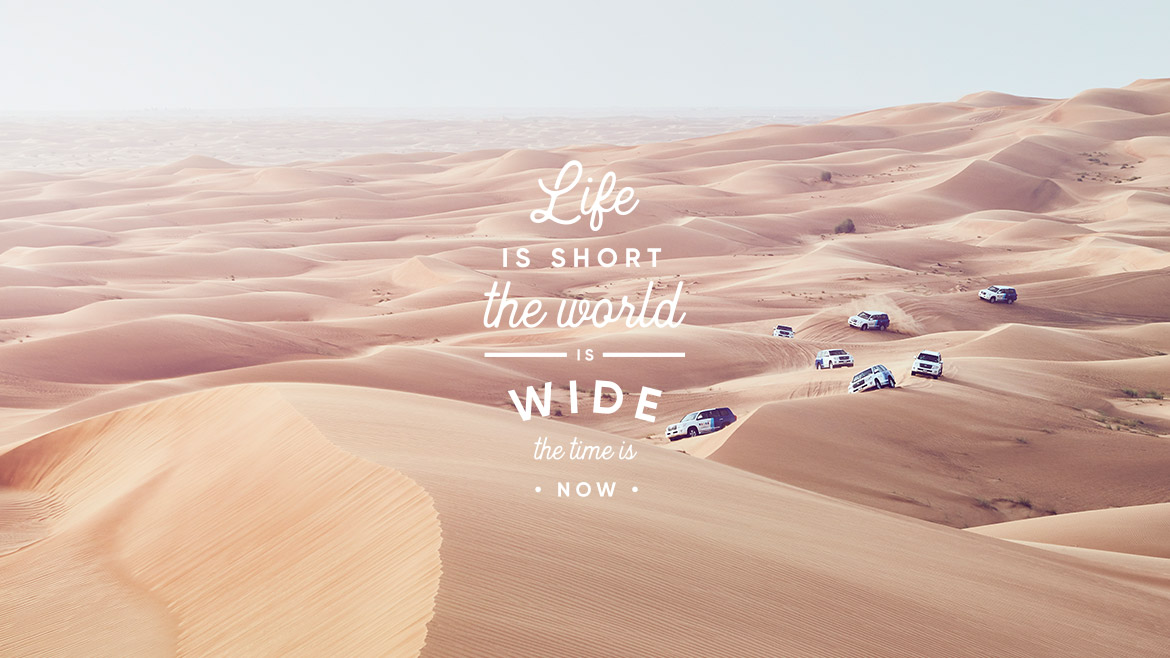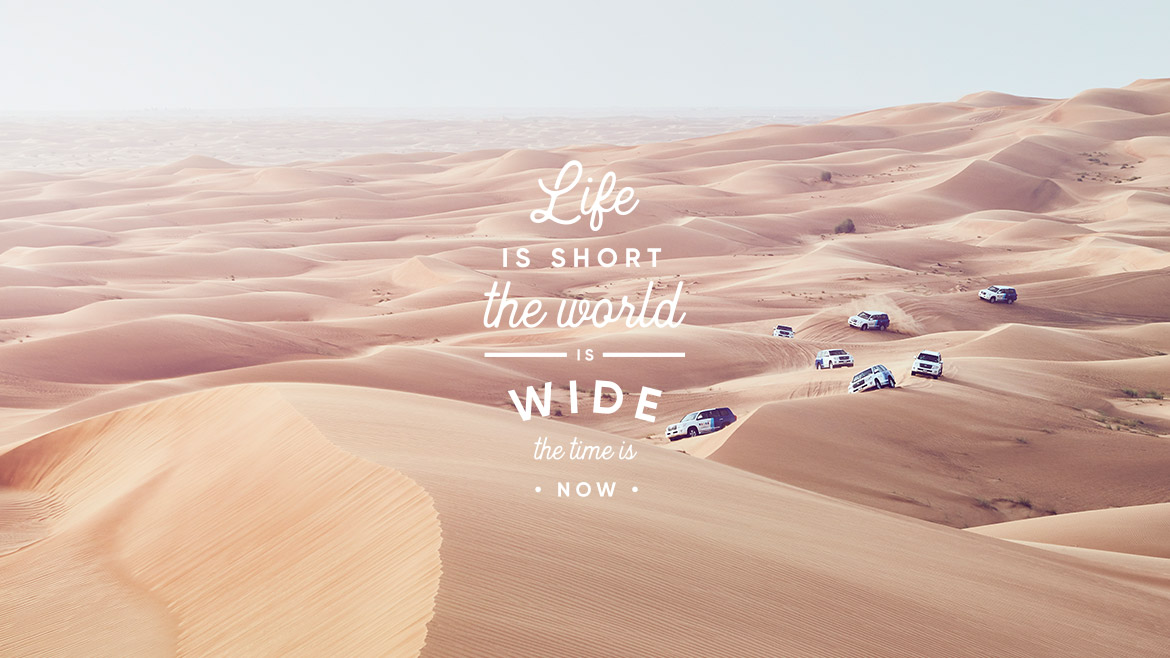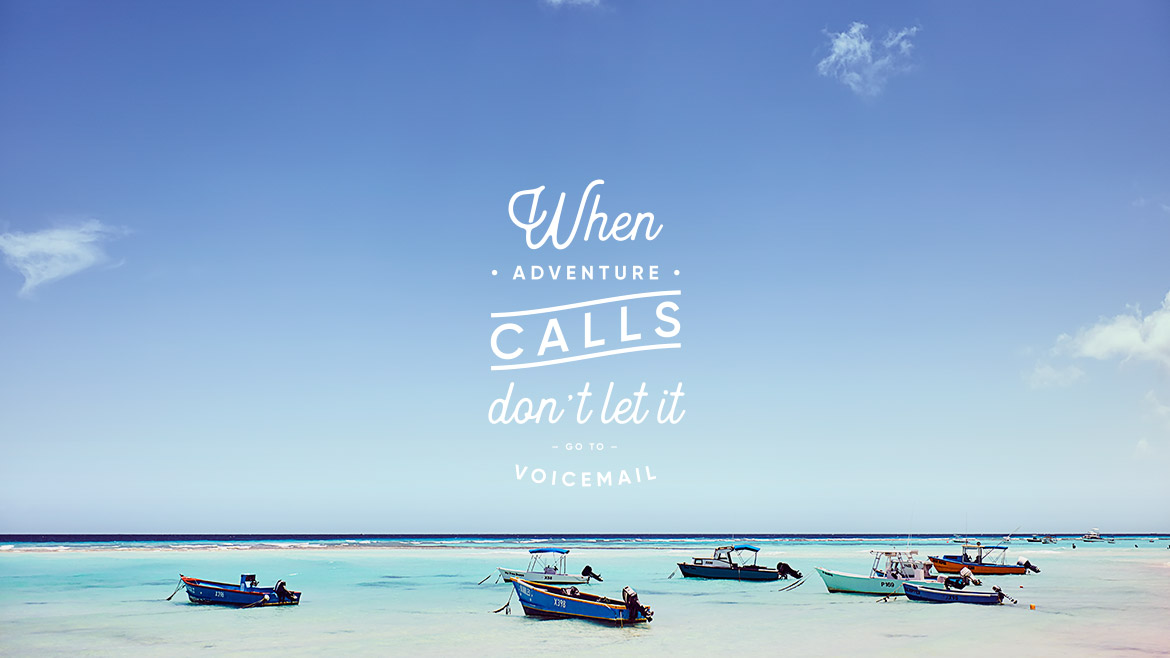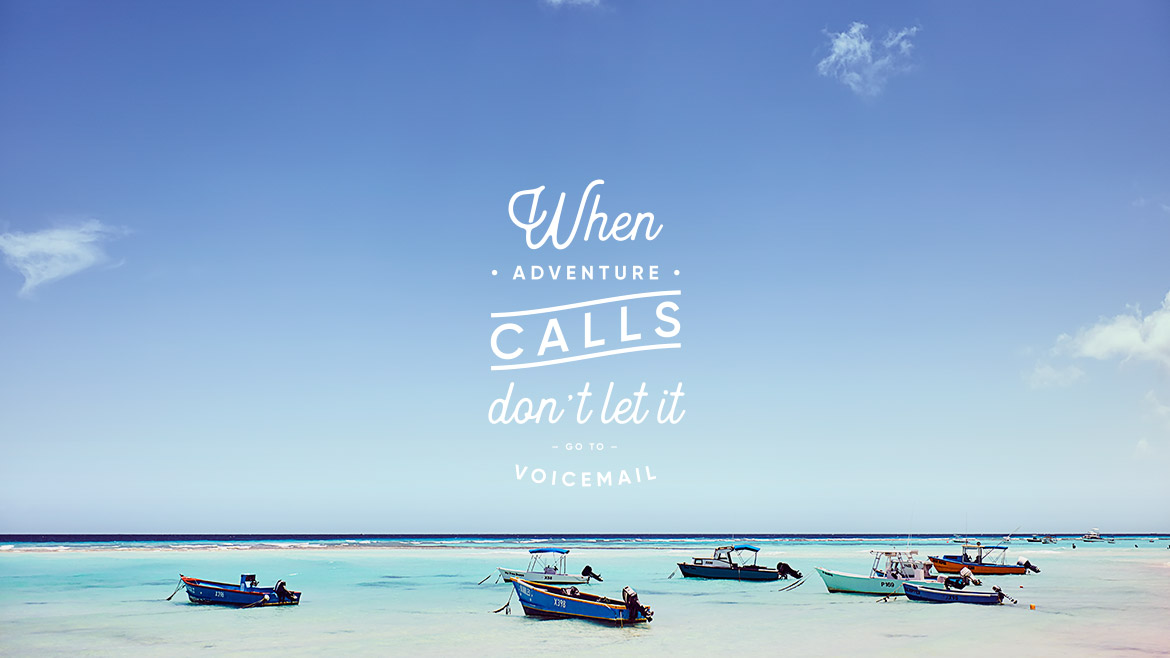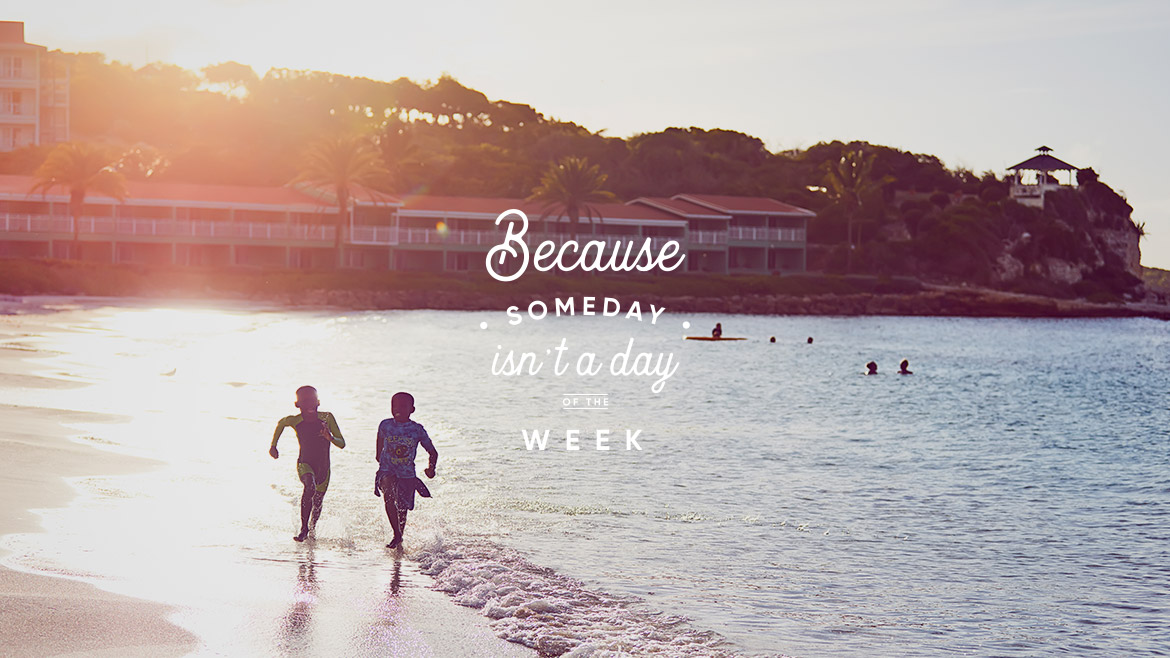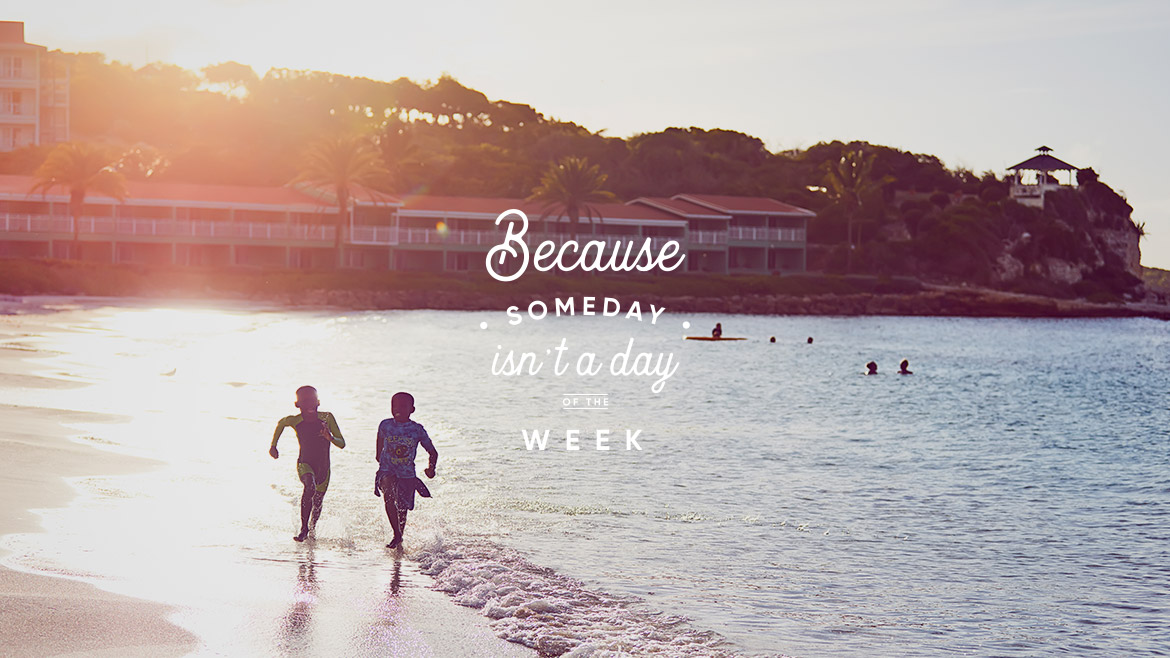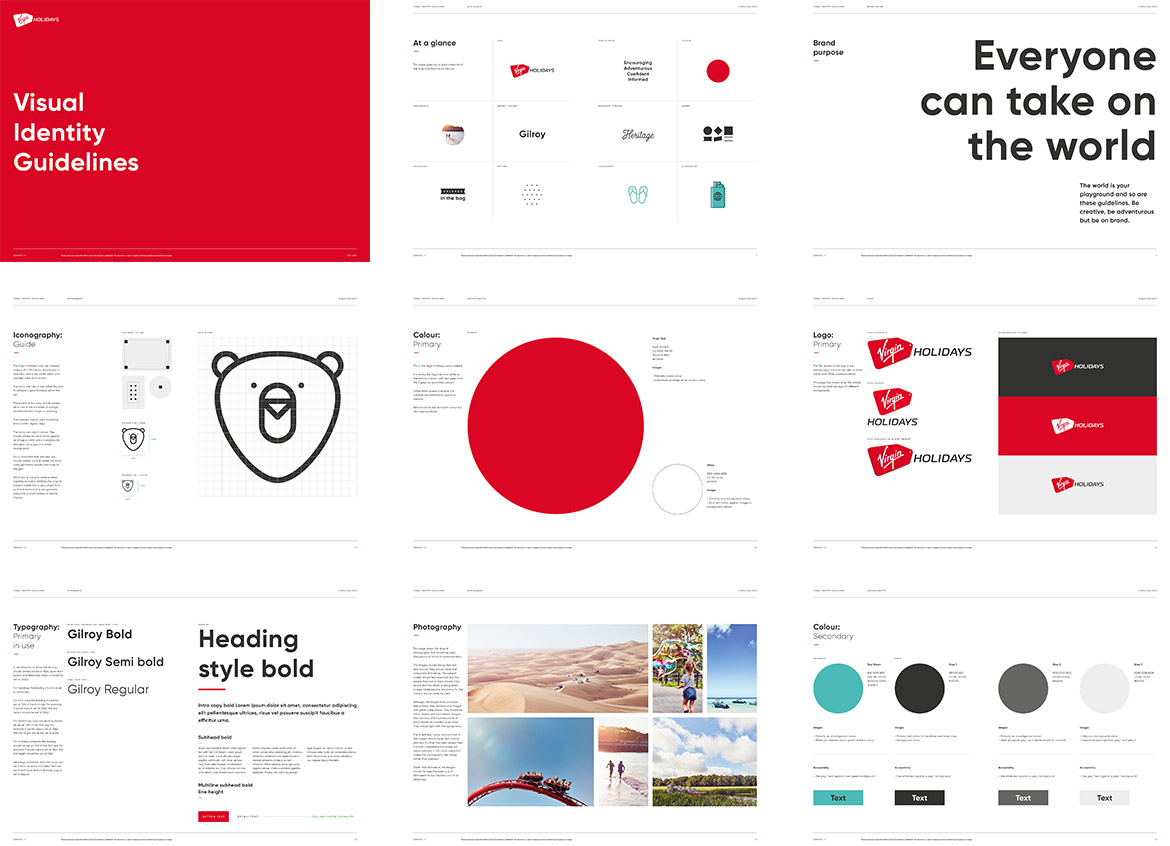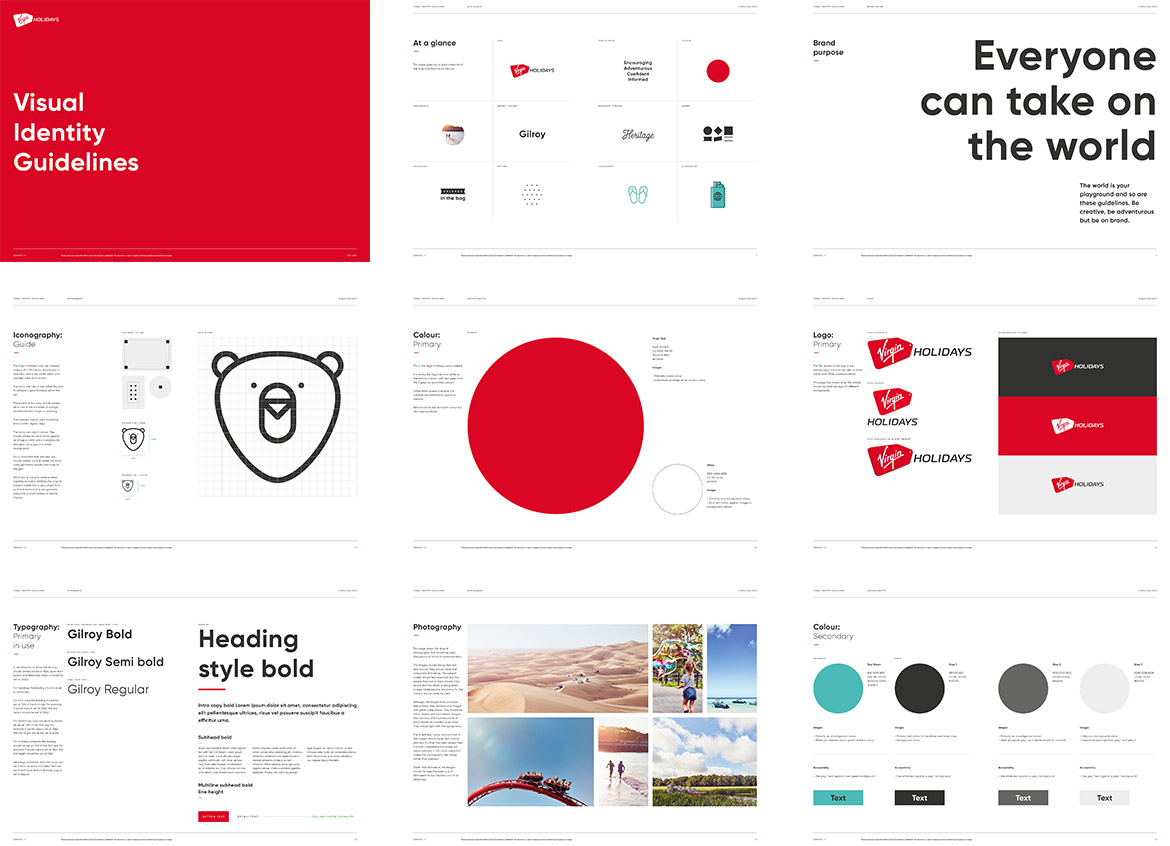 Brochure overhaul
One of the largest parts of the project I was tasked with was a complete overhaul of the Virgin Holidays brochures, aligning them with the new brand language.
The design direction I established was rolled out across multiple brochures as well as informing and setting the benchmark for most other printed material. I tackled this by using a much more stripped back, modular and template based approach, which made the creation of new pages and population of content much more efficient.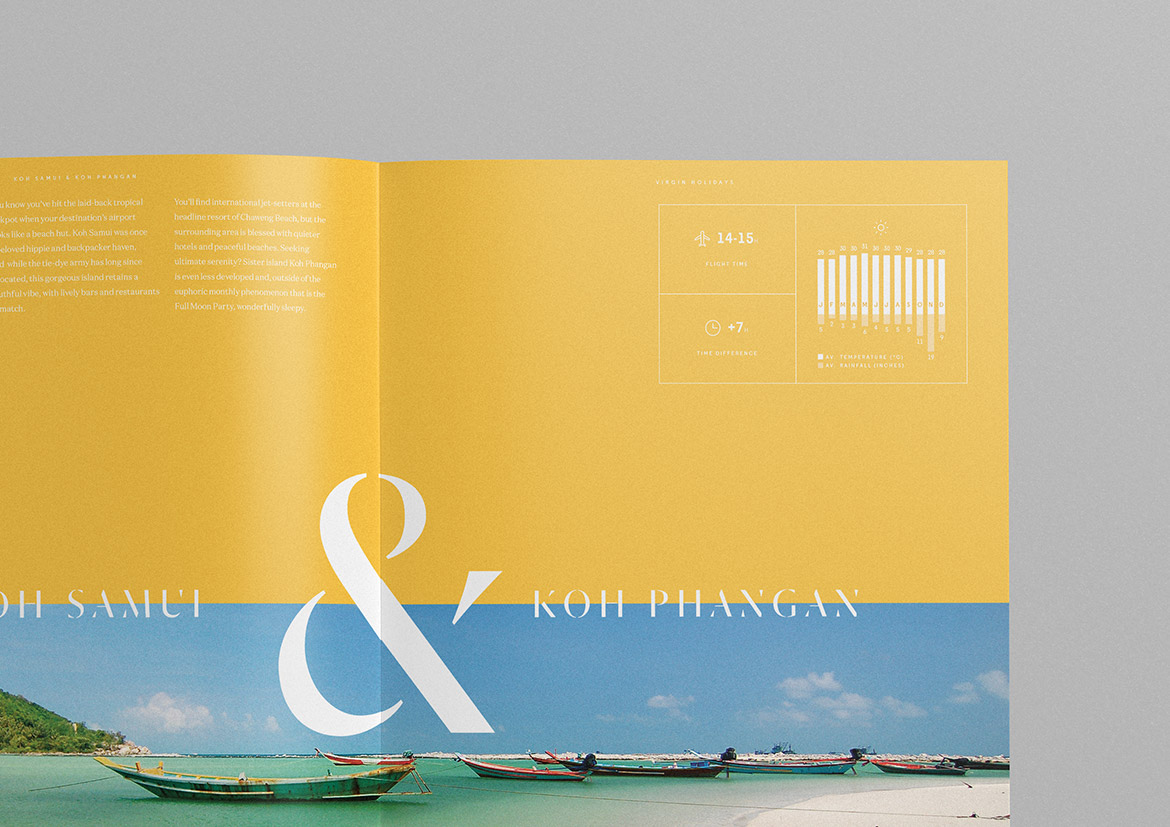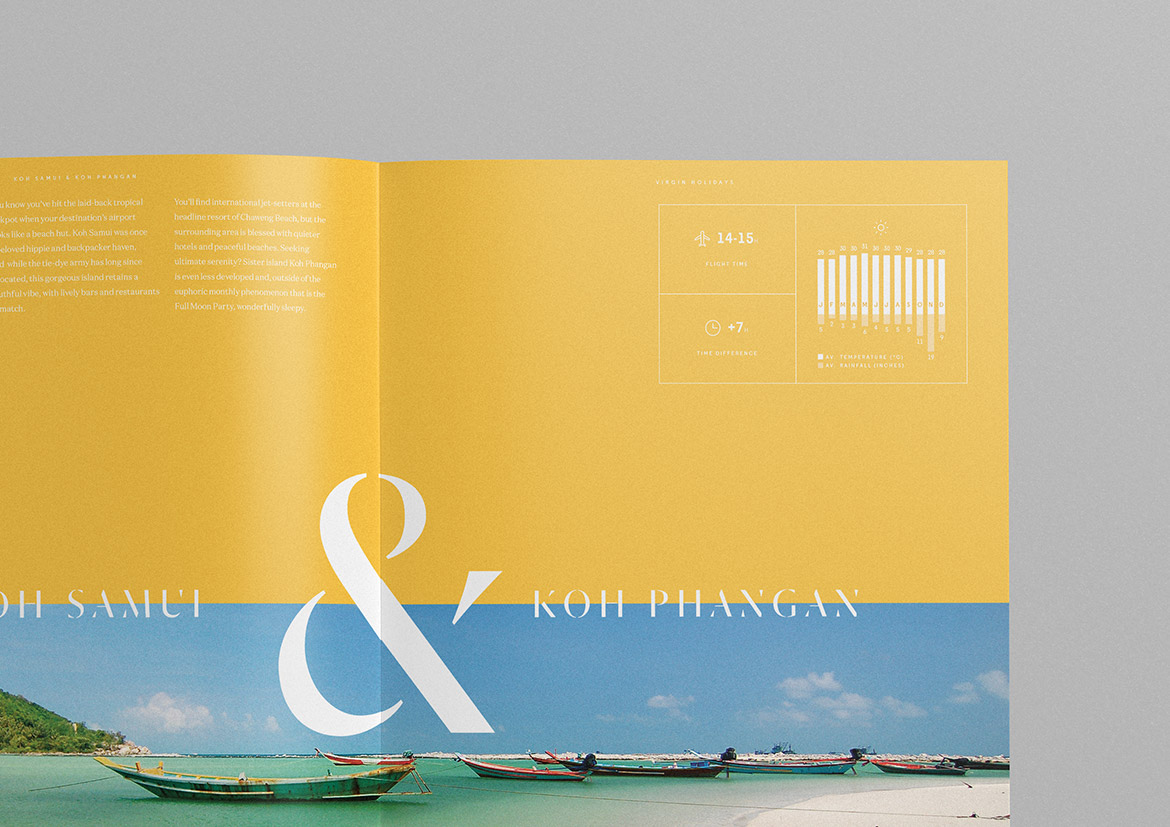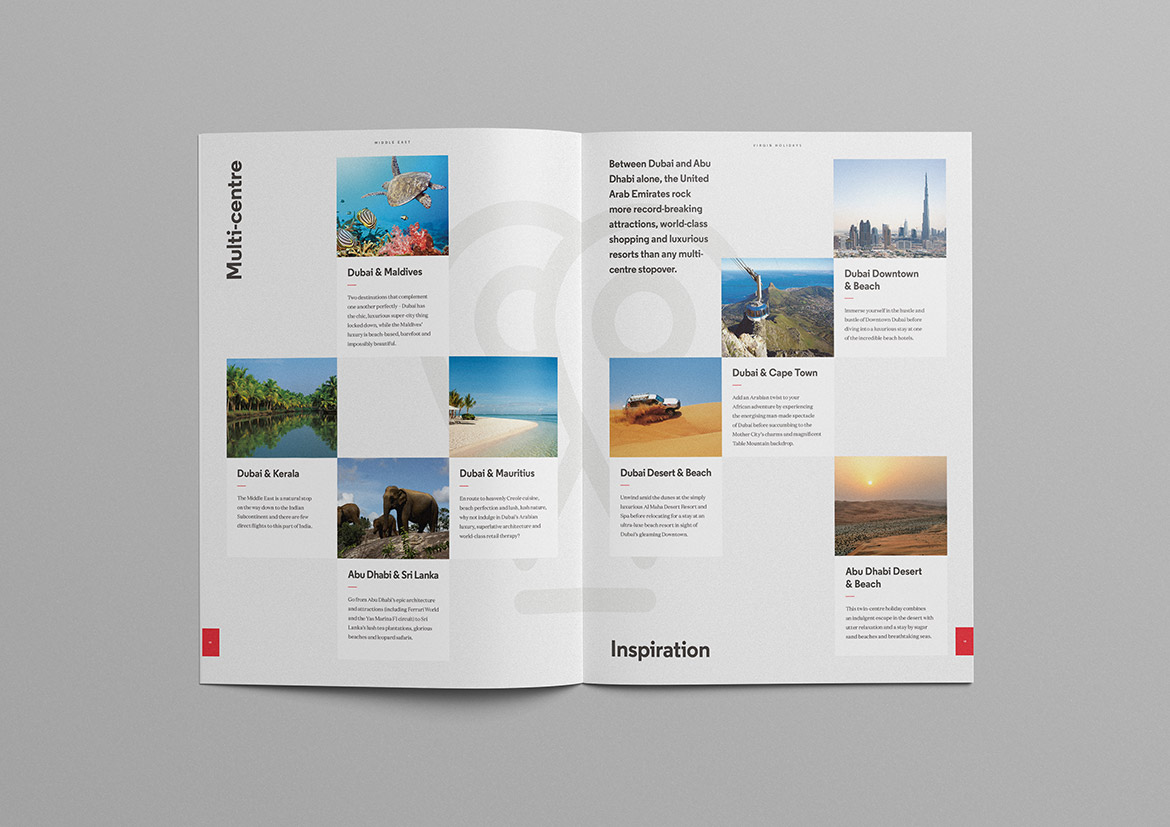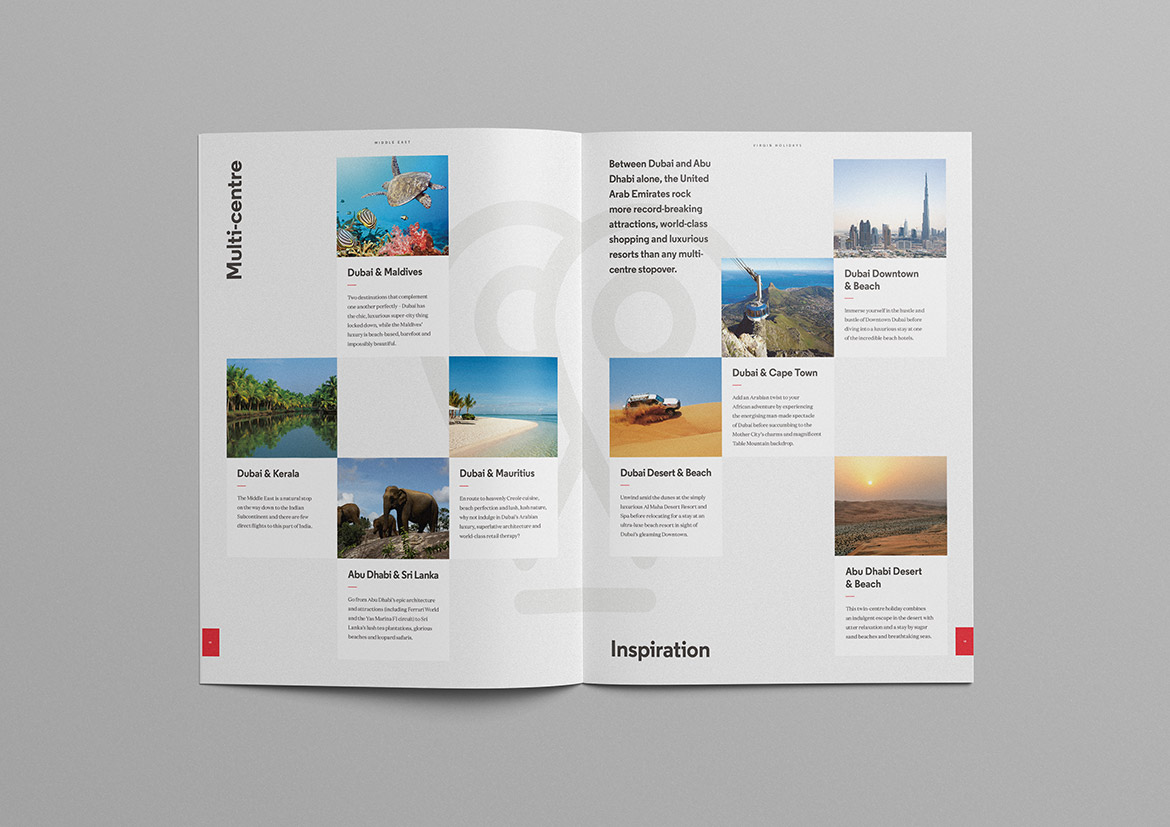 Digital application
The new brand language naturally had to extend into digital. This included email templates, as well as envisioning how it could work on web and mobile apps.
The visual style and structure for email was used for all future communications, eventually reaching all Virgin Holidays customers at all stages of the booking journey.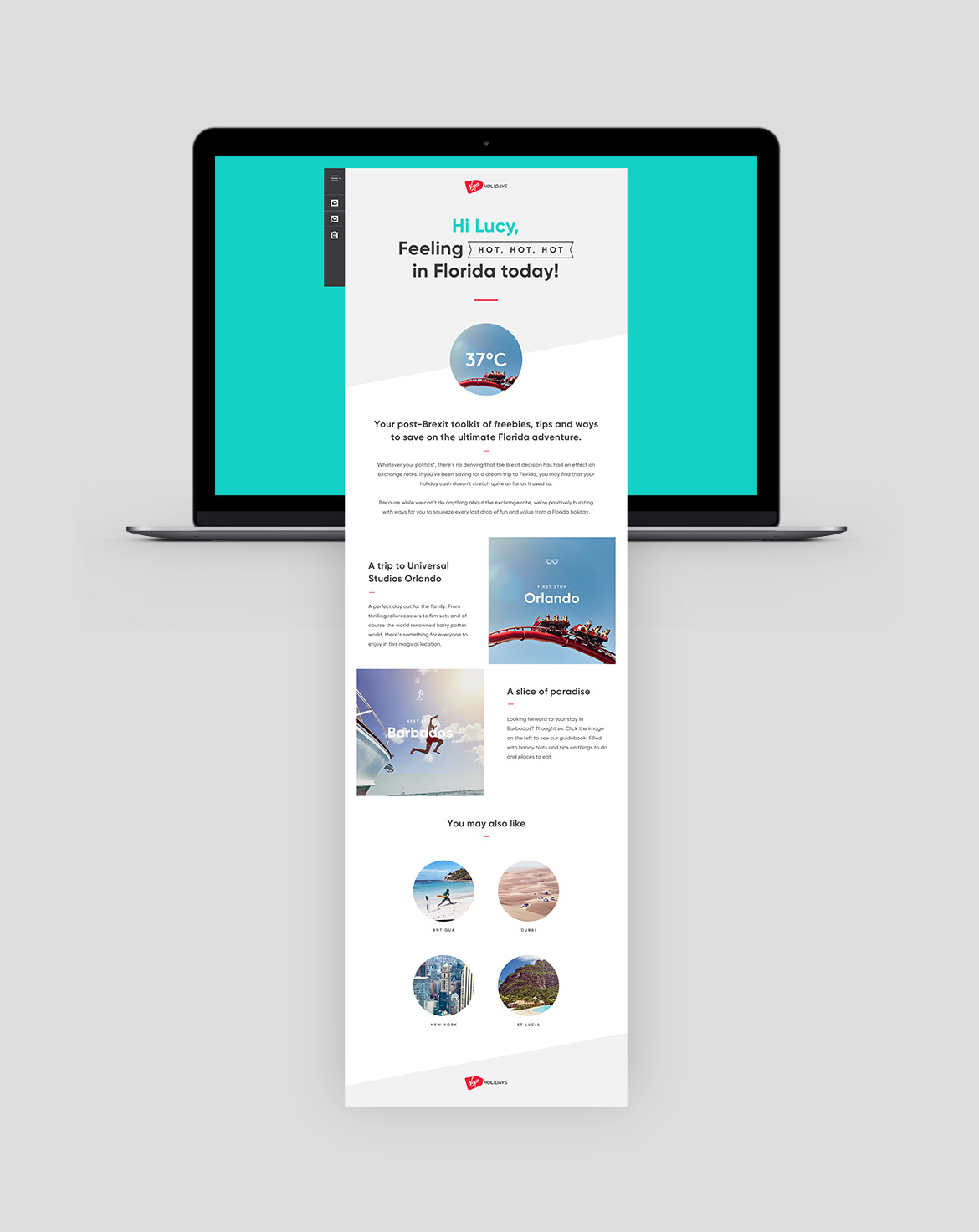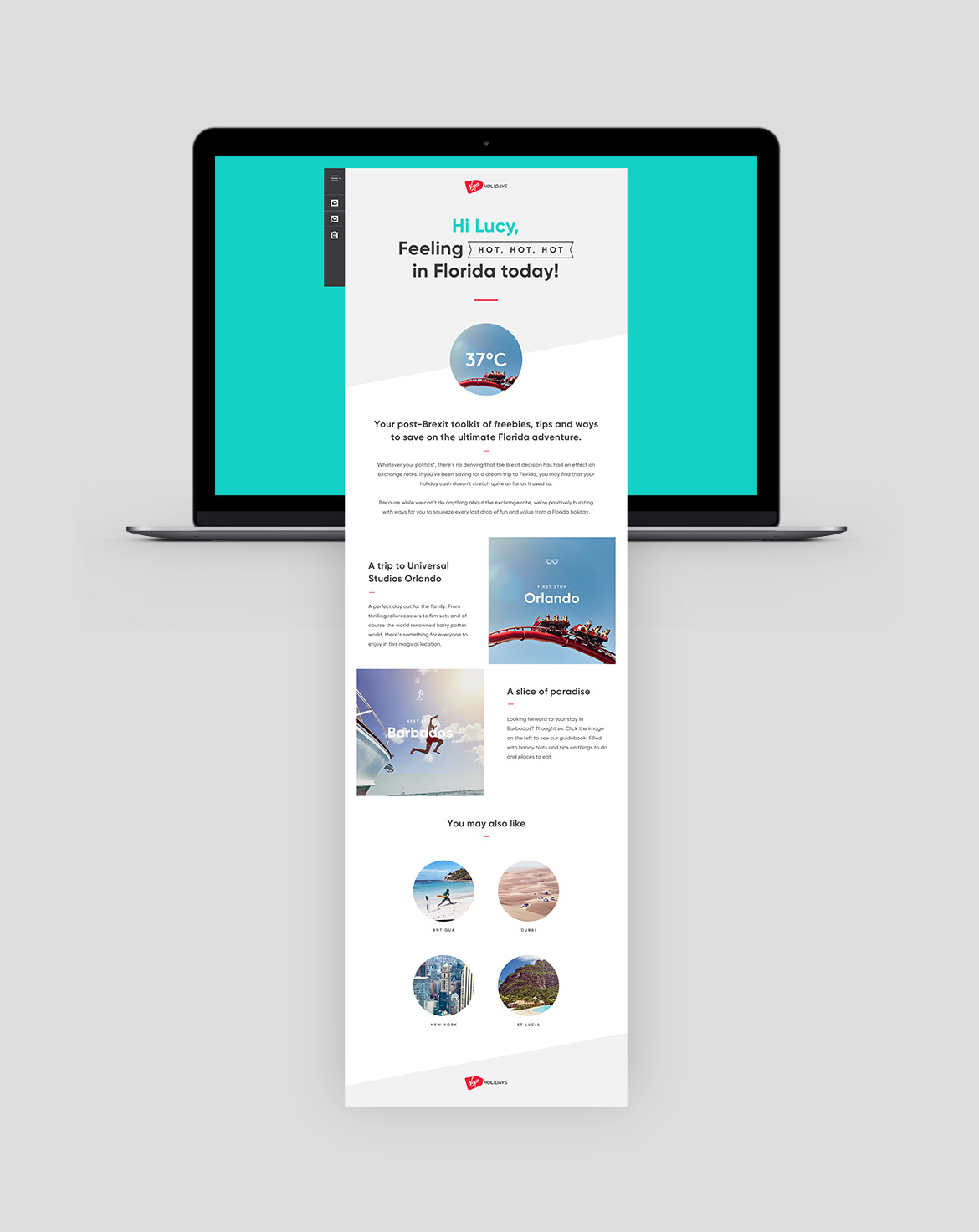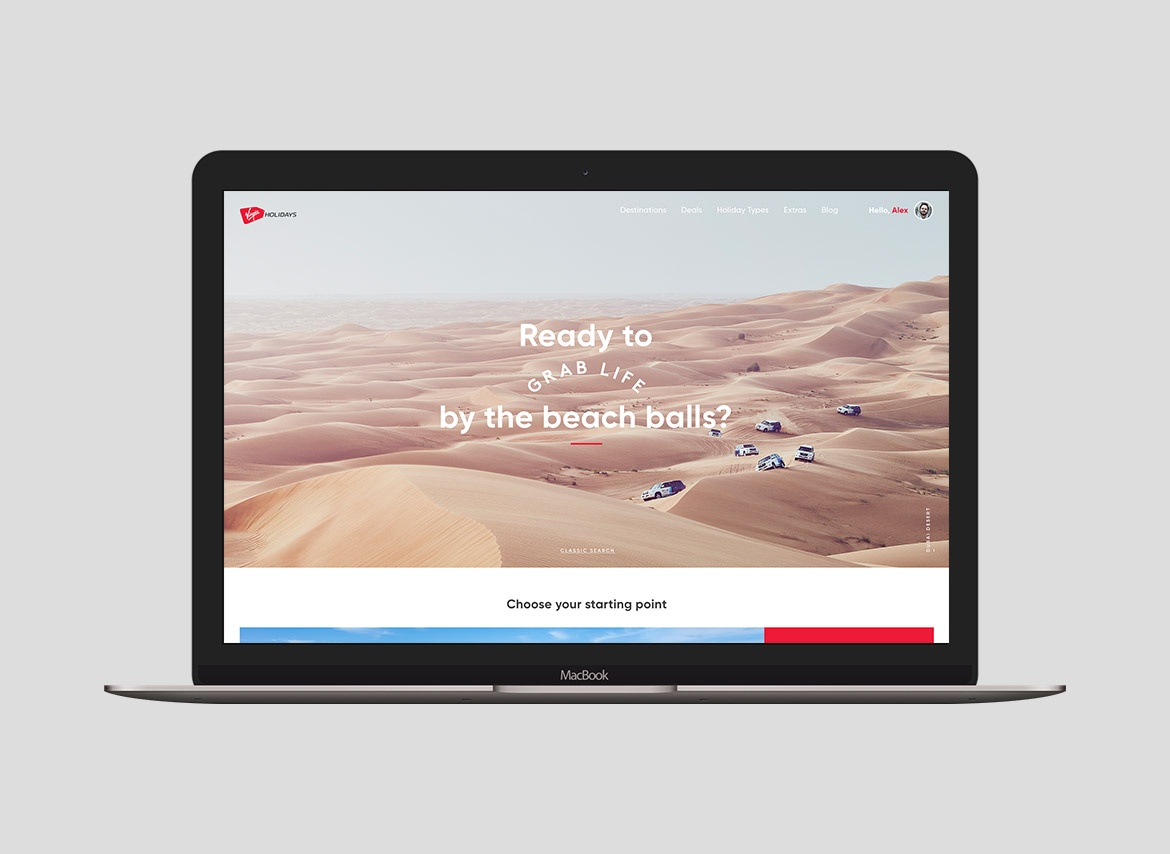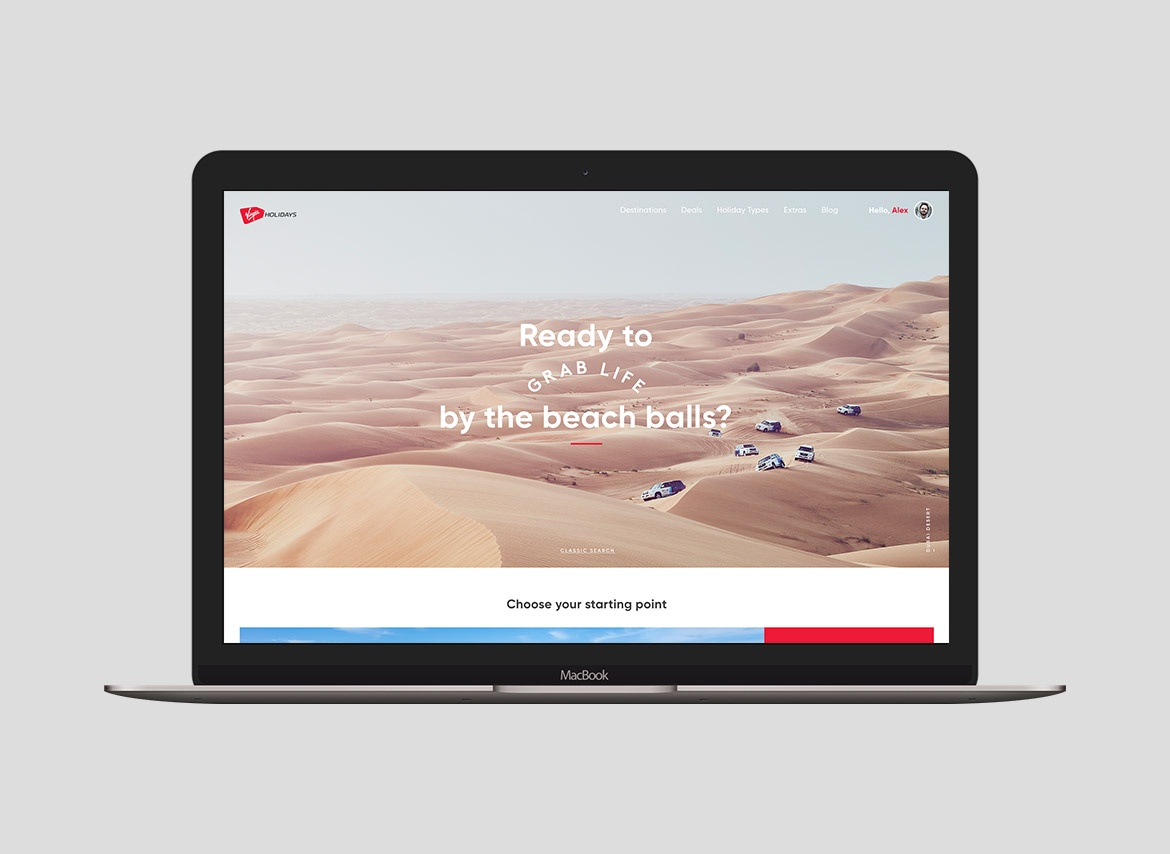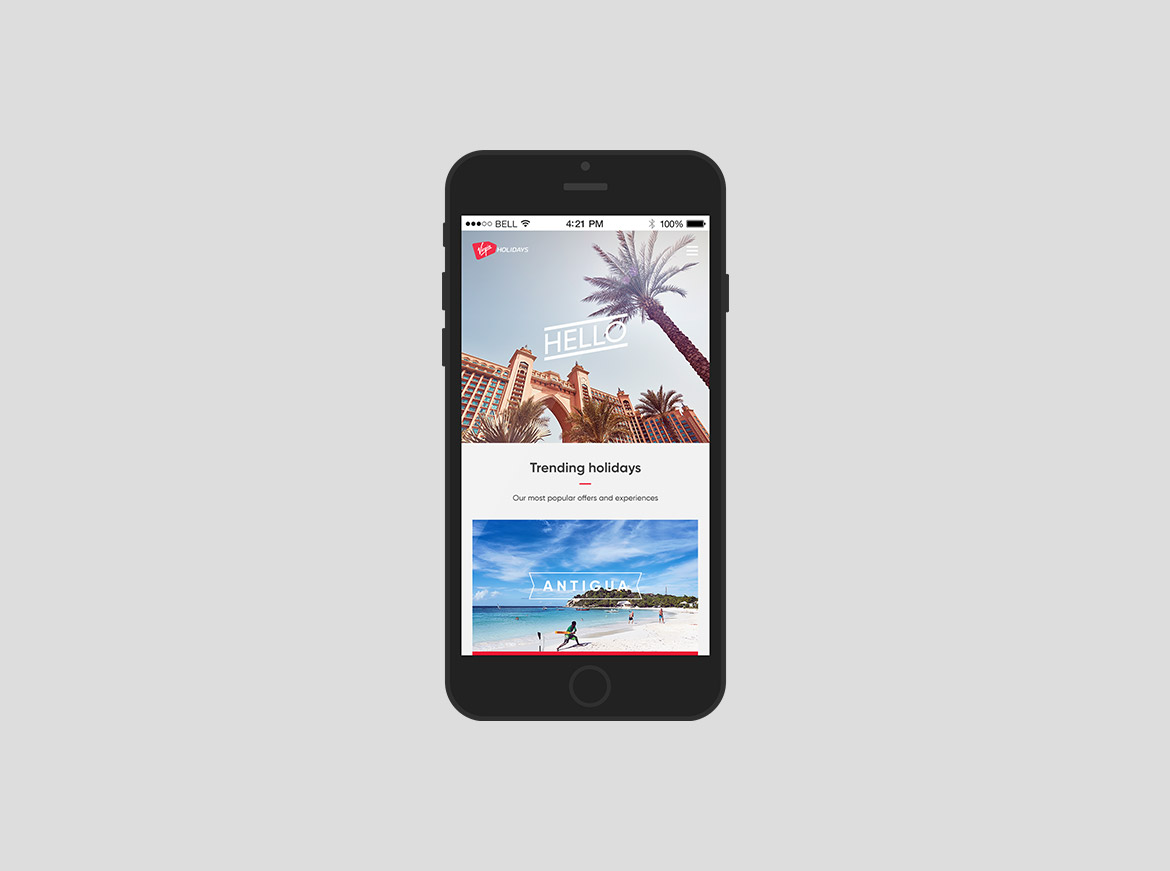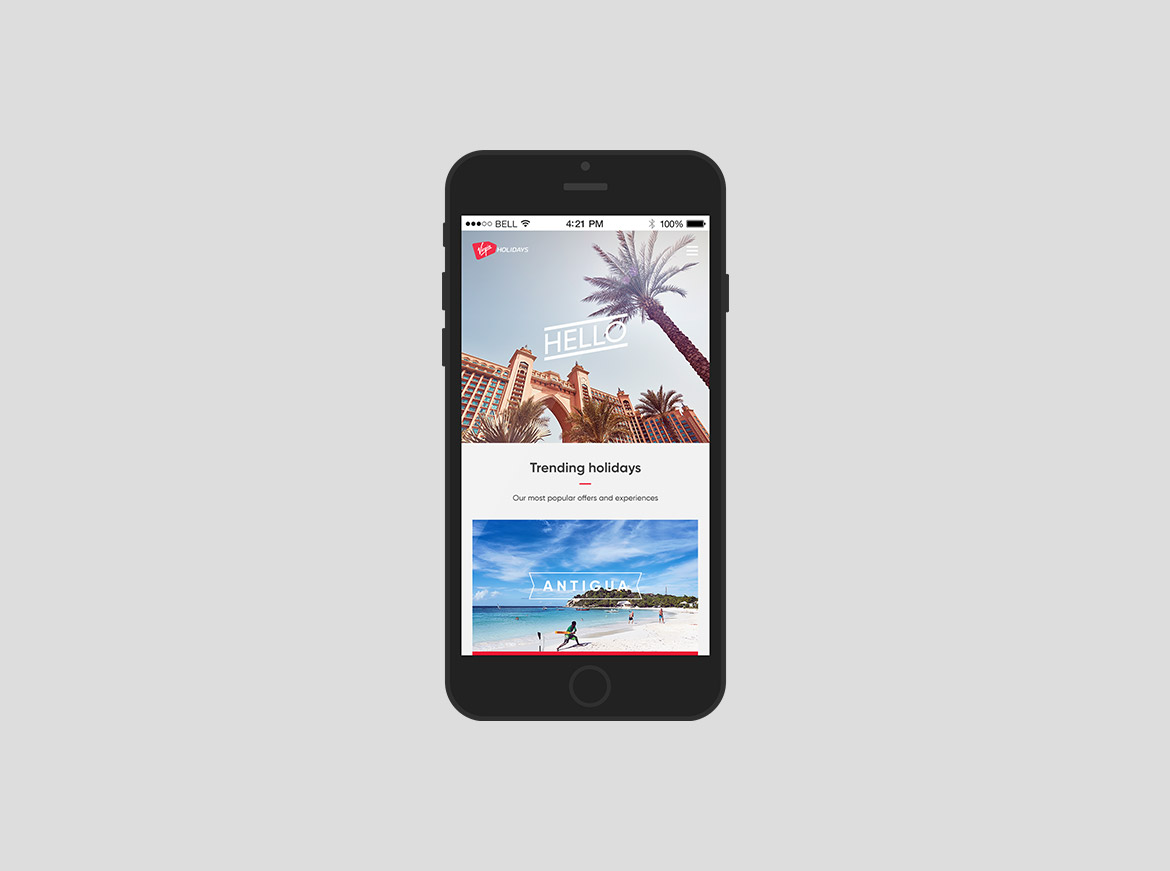 Print collateral
Another large portion of the project was to completely re-design a number of different templates for internal and external printed communications. Below is a selection of that work.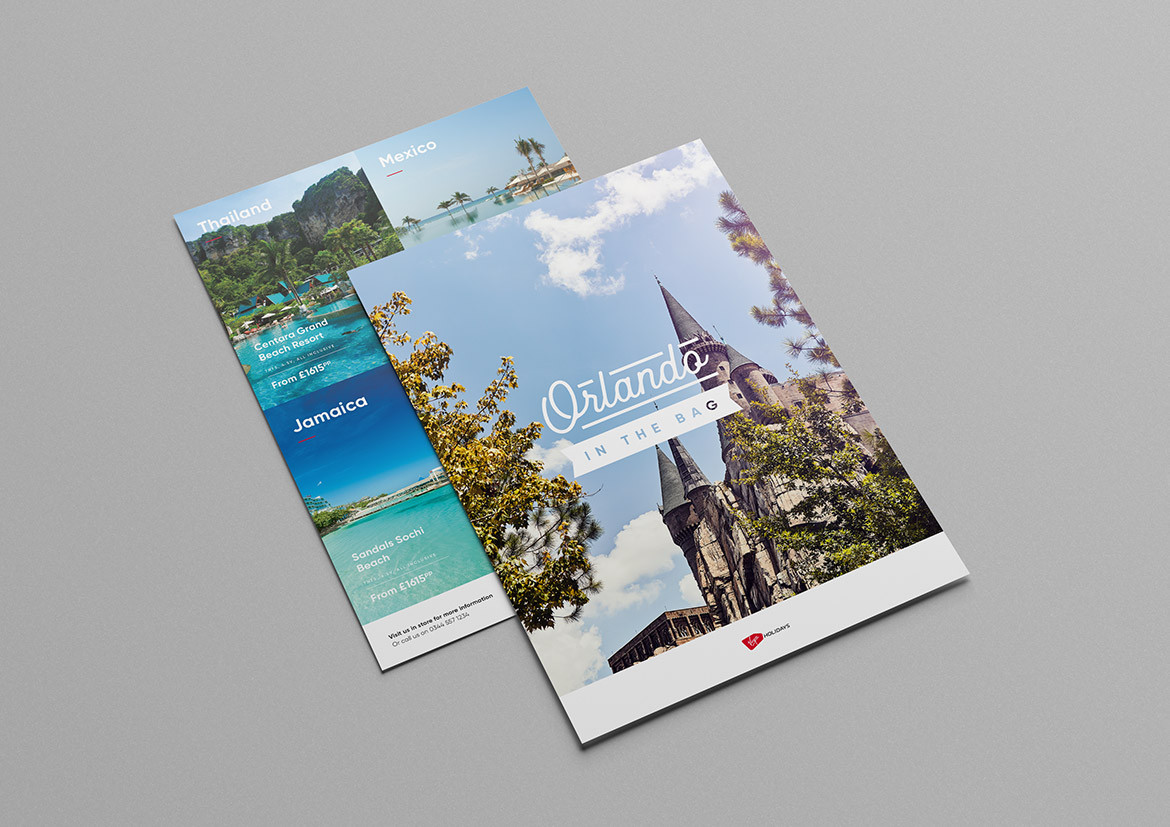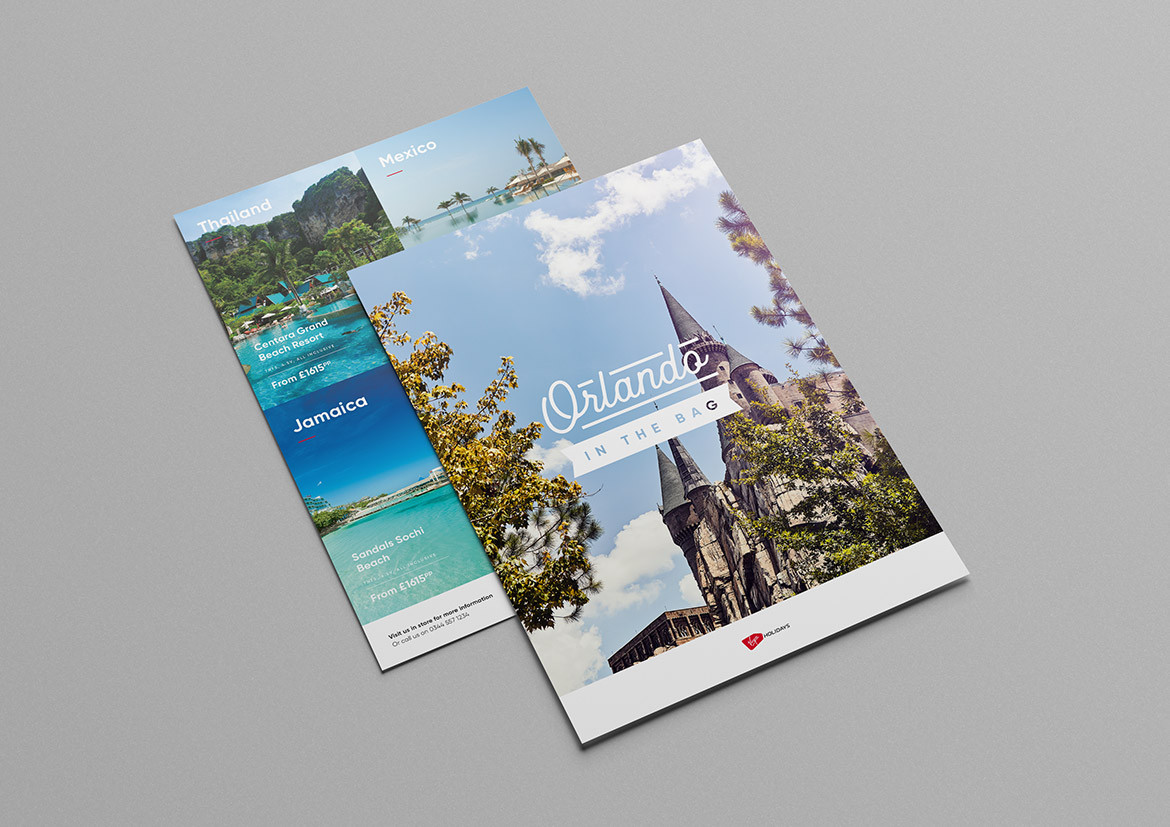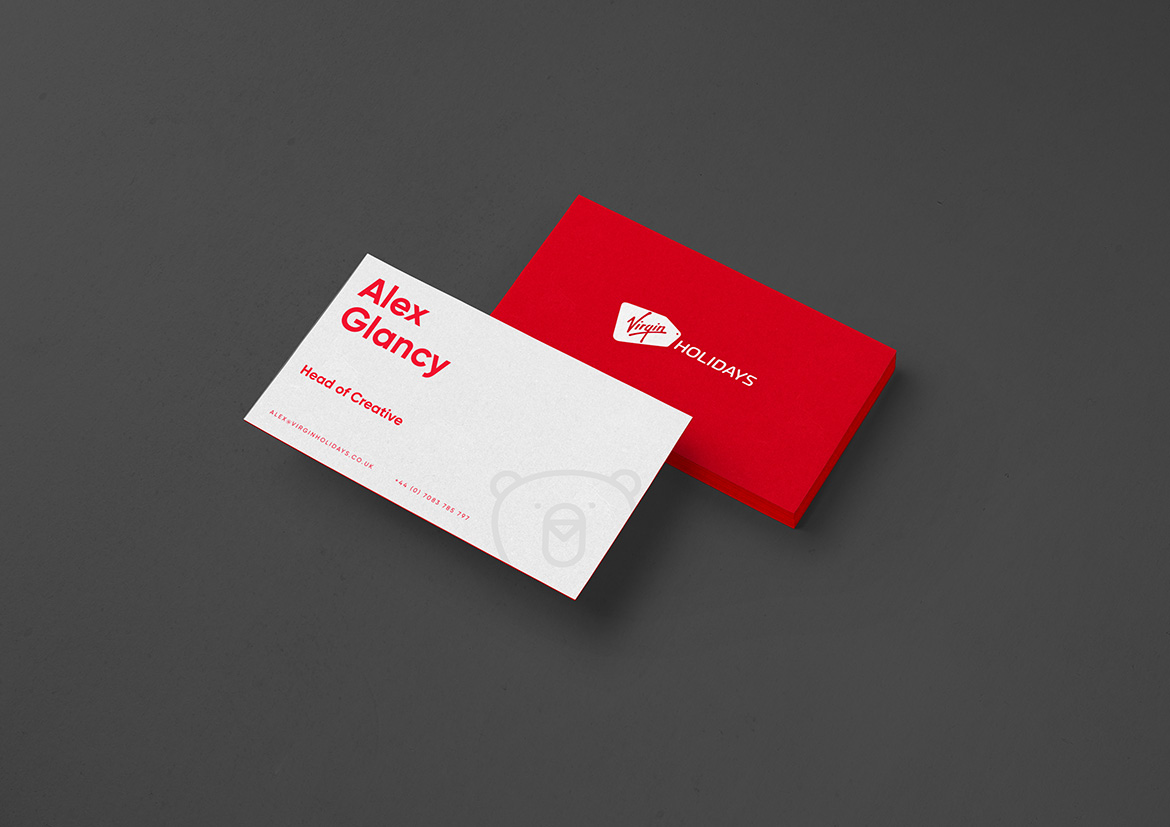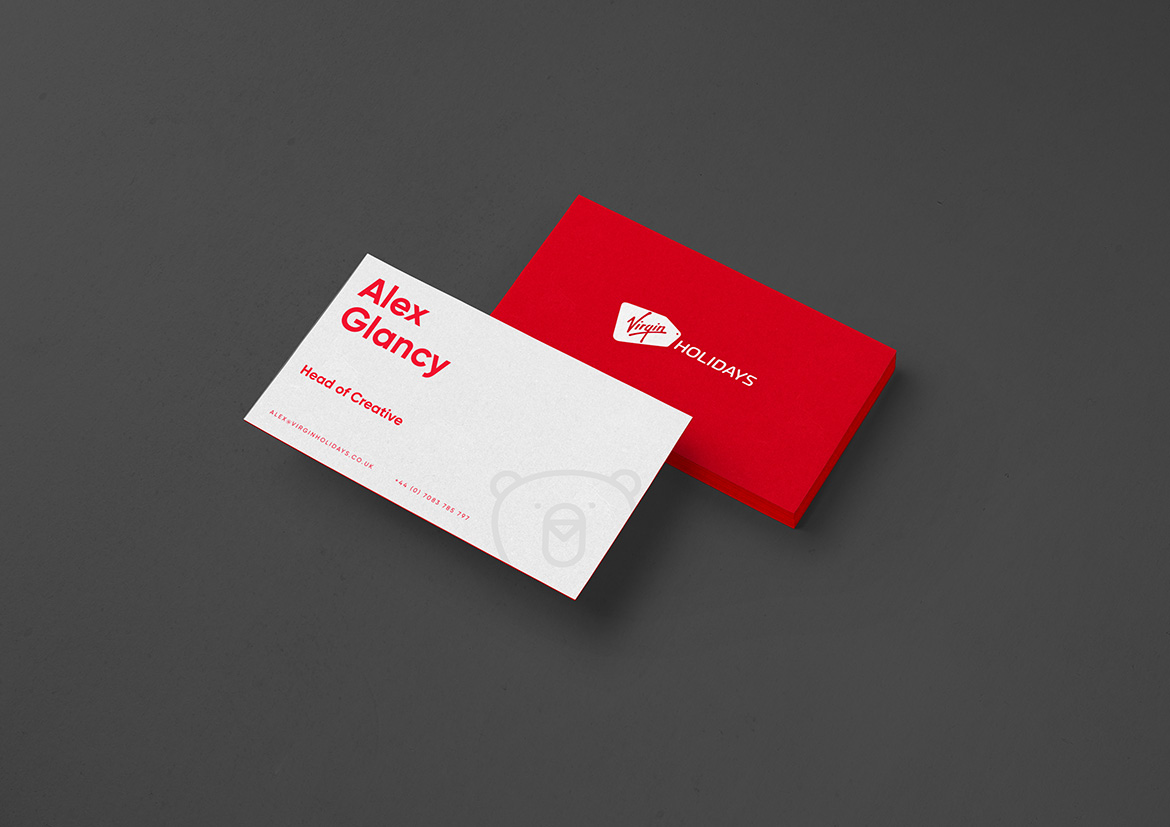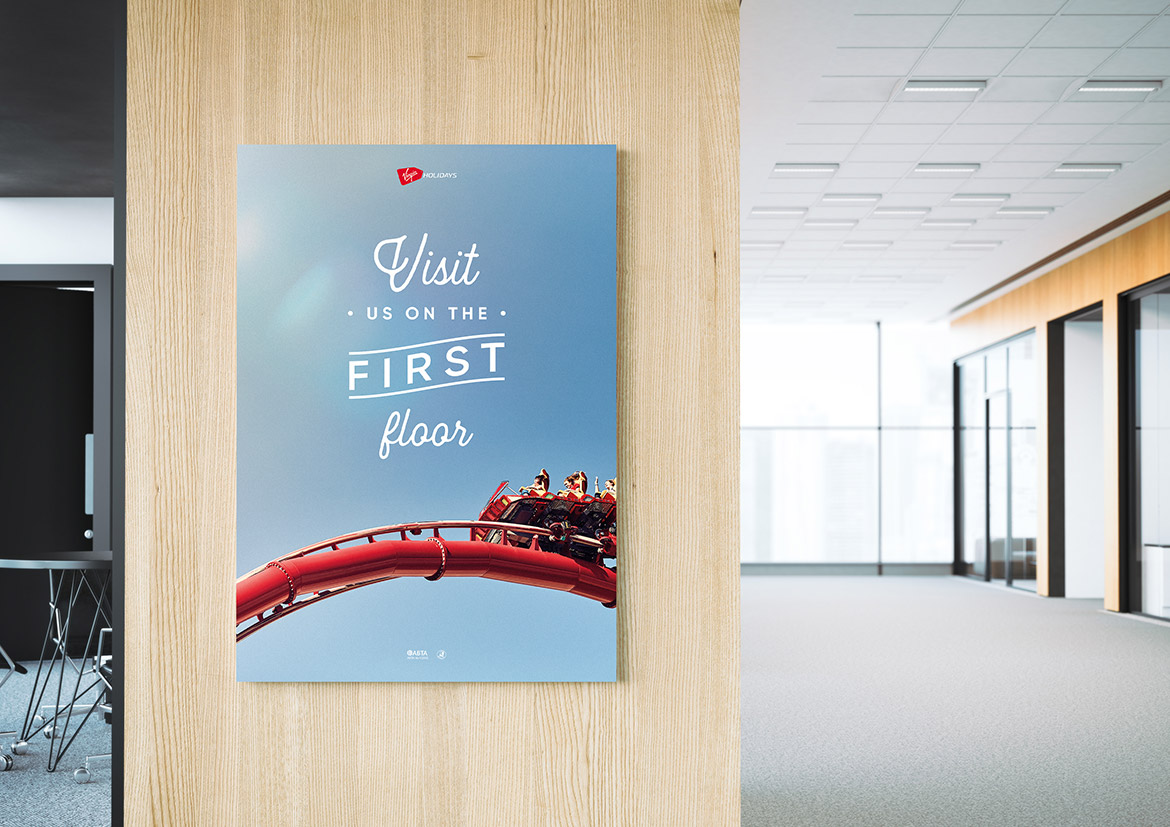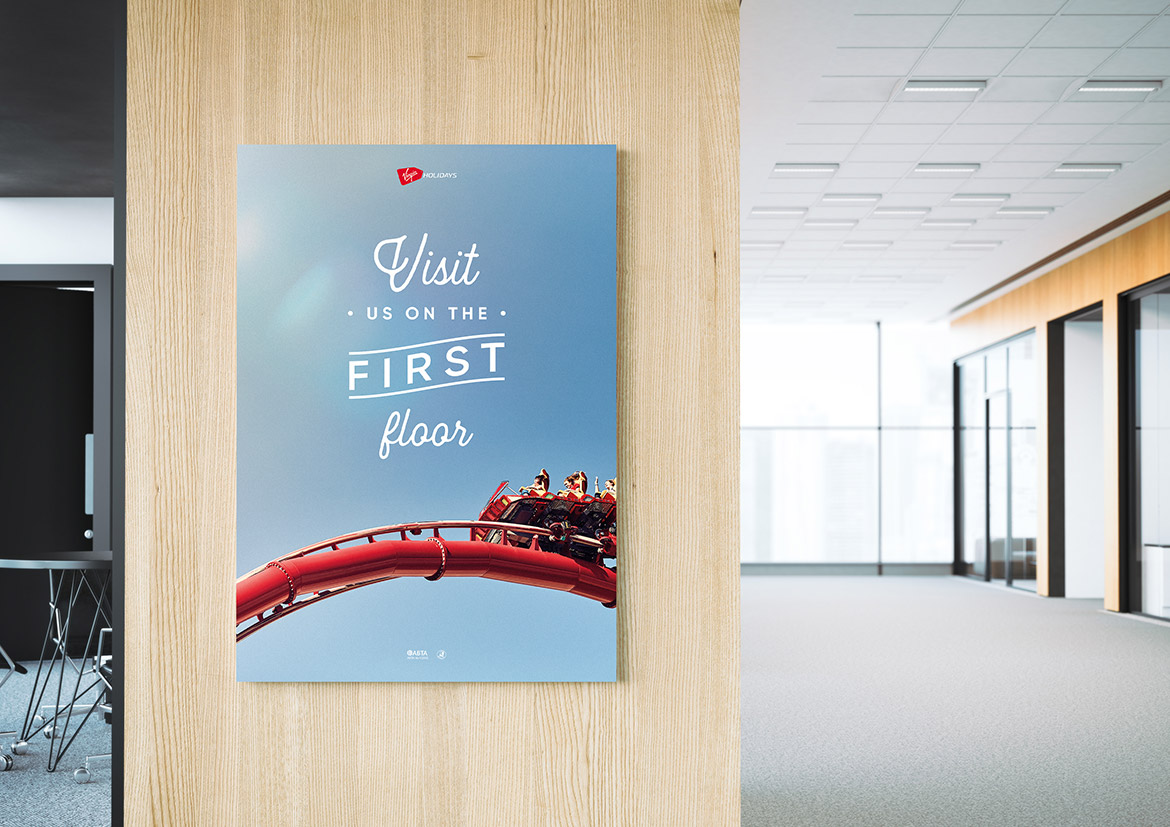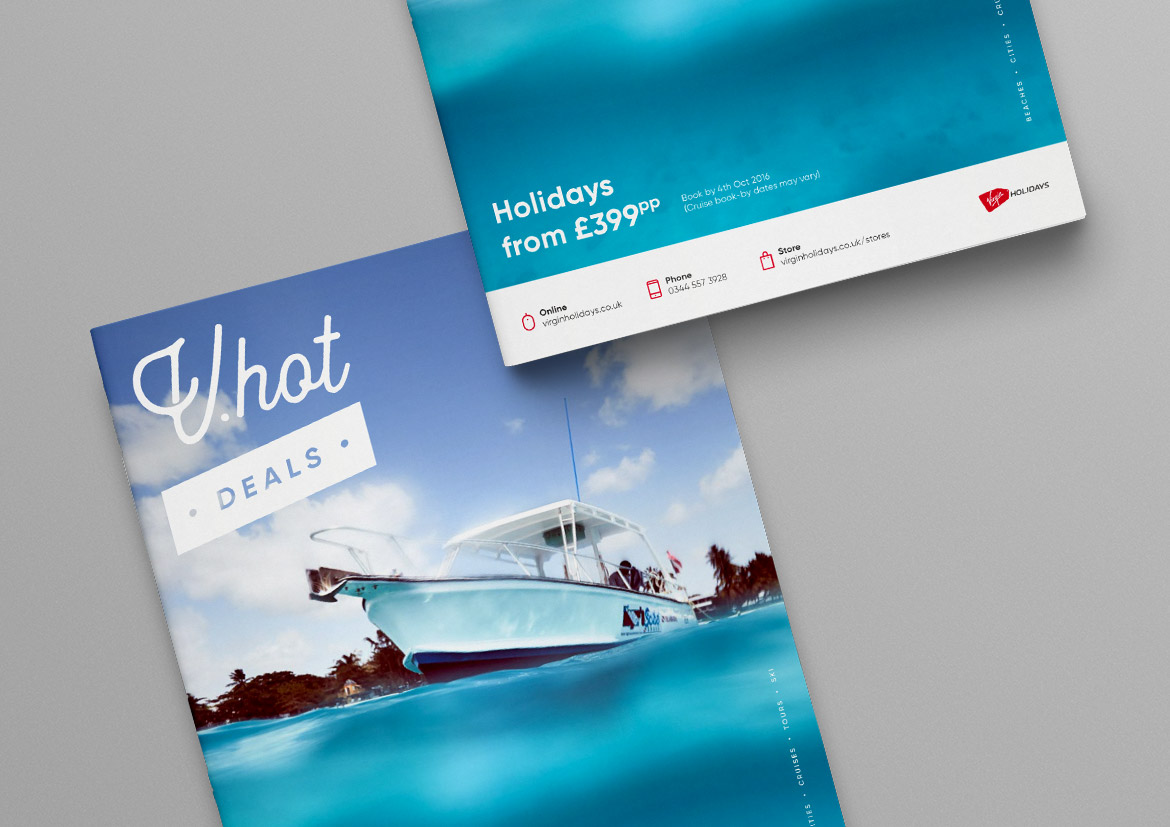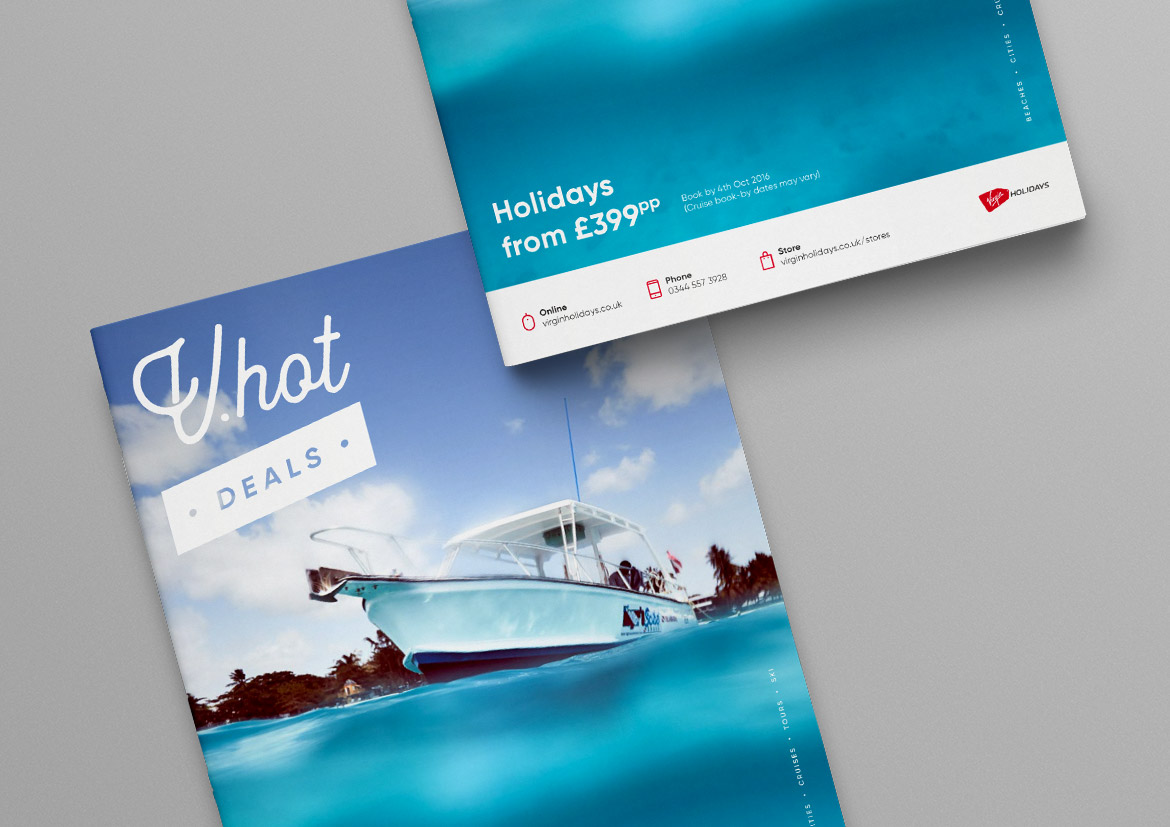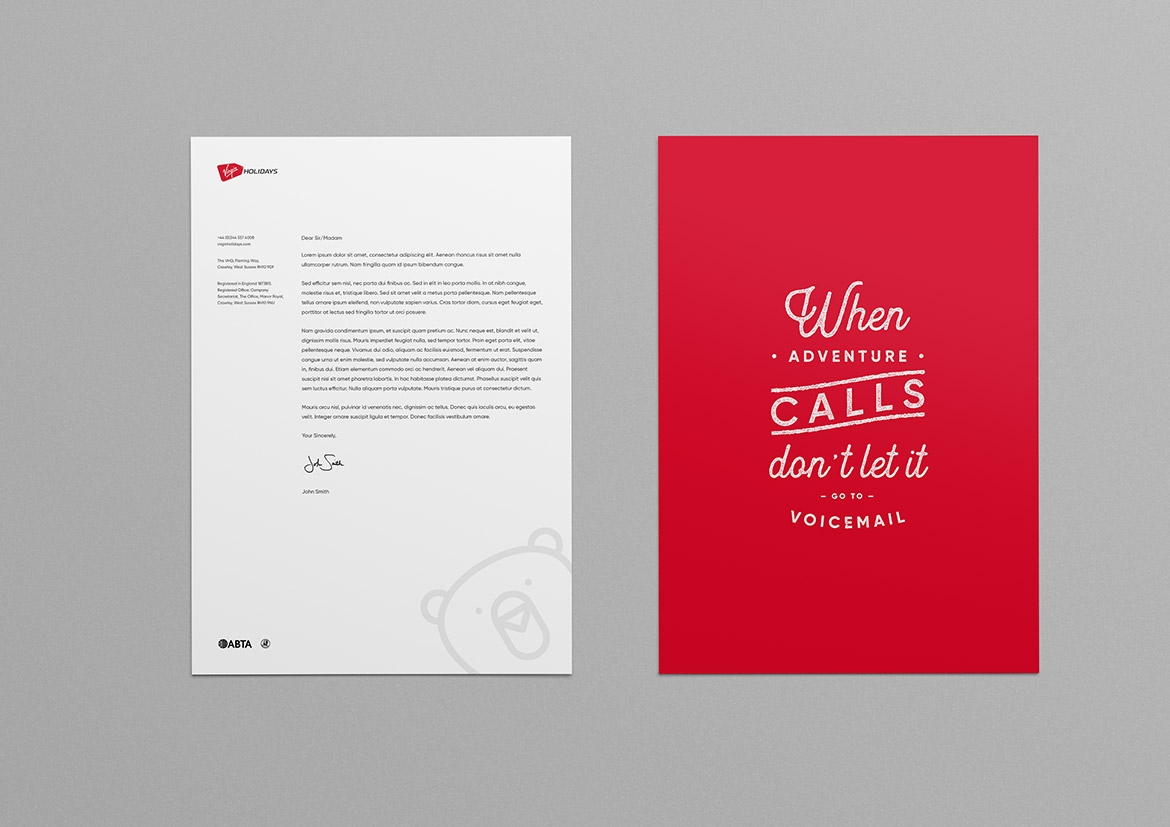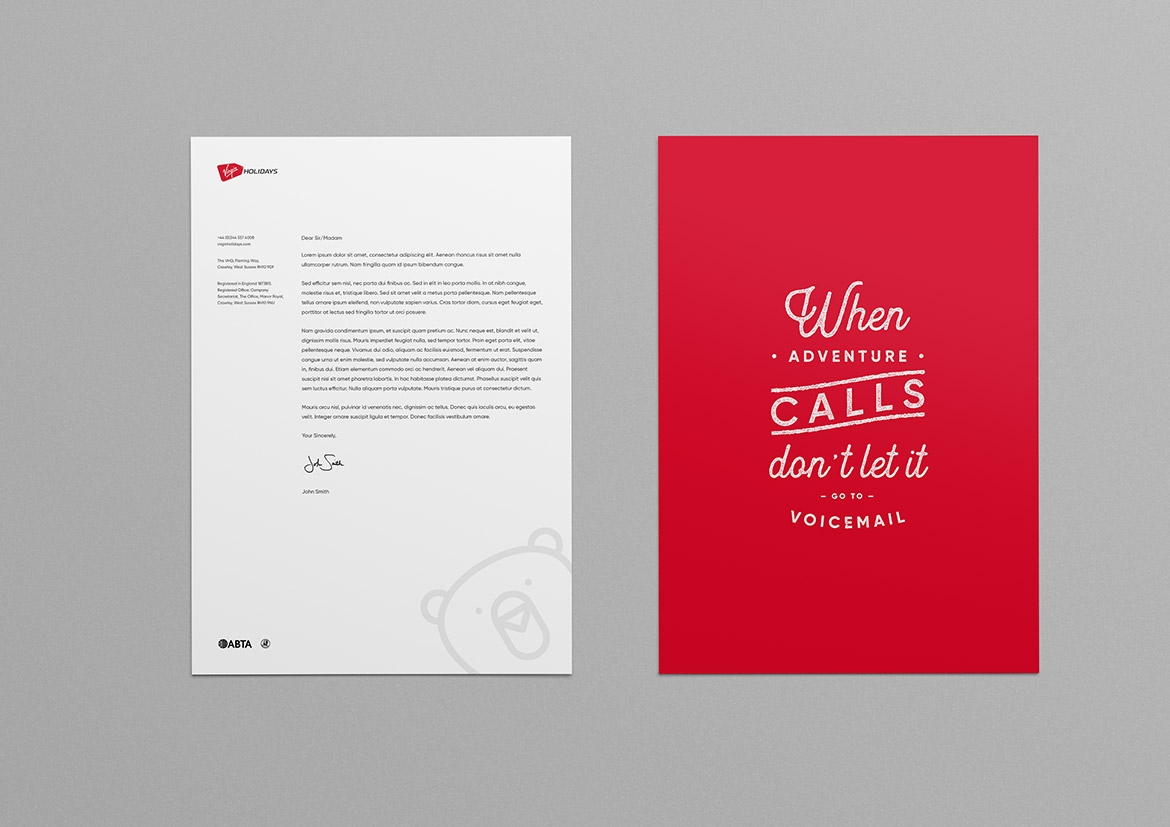 [unex_ce_button id="content_4hwf81nw7" button_text_color="#3047d3" button_font="semibold" button_font_size="12px" button_width="auto" button_alignment="center" button_text_spacing="1px" button_bg_color="#f2f2f2" button_padding="15px 15px 15px 15px" button_border_width="2px" button_border_color="#3047d3" button_border_radius="4px" button_text_hover_color="#ffffff" button_text_spacing_hover="1px" button_bg_hover_color="#3047d3" button_border_hover_color="#3047d3" button_link="http://studiomh.co.uk/?page_id=36" button_link_type="url" button_link_target="_self" has_container="1" in_column=""]BACK TO DESIGN[/ce_button]